HansaManuals Home >> Standard ERP >> Consolidation >> Reports
Previous Next Entire Chapter in Printable Form Search
This text refers to program version 8.4
Balance Sheet, Consolidated
This page describes the Balance Sheet, Consolidated report in the Consolidation module.
---

The Balance Sheet in the Consolidation module is very similar to the standard report in the Nominal Ledger and uses the same report definition. Please refer to the following pages for full details about the standard Balance Sheet report, including descriptions of: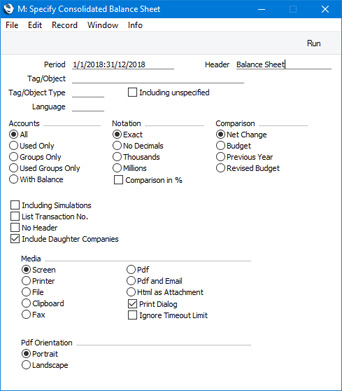 Include Daughter Companies


If you are producing a Balance Sheet from the Mother Company, select this option if you want to produce a consolidated report that includes Transactions from the Daughter Companies as well as those in the Mother Company. If you do not select this option, a 'standard' Balance Sheet will be produced, from the Transactions in the Mother Company only. If you are producing the report from a Company that does not have Daughters, selecting this option will not affect how the report is calculated.
Drill Down
When you print a Balance Sheet to screen from the Mother Company and using the
Include Daughter Companies
option, it will contain the same
Drill-down
feature as the standard version of the report. In this case, however, you will be able to drill down to individual Daughter Company Transactions from a report produced in the Mother Company.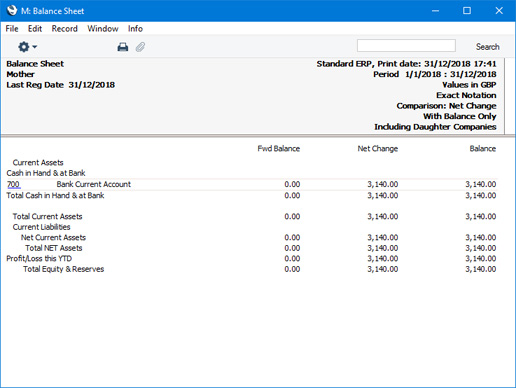 If you drill down from an Account number in the report, a Balance Sheet for that Account only will be opened in a new window. This will contain separate Account balances for that Account from each Daughter Company. In this second report, full balances will be shown i.e. the
Main Owner Percentage
register and the
Reduce Minorities
option in each Account will be ignored, hence the figures in the two reports may not match.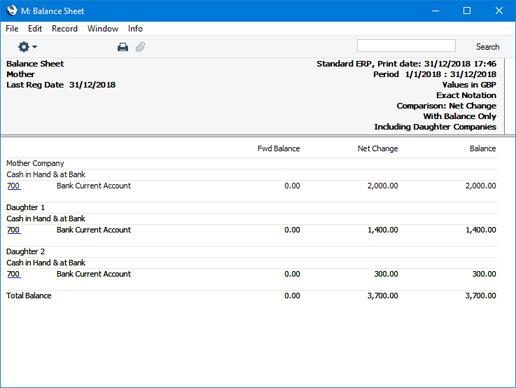 If you then drill down from an Account Number in this second report, a
Nominal Ledger
report for the same Account and period will be opened in a second new window, listing the Transactions from the selected Daughter Company that contribute to the Account balance on the Balance Sheet.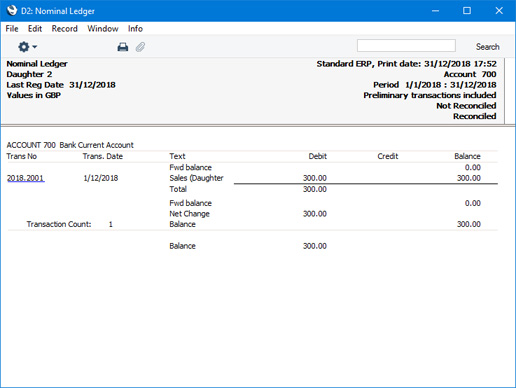 If you then drill down from one of the Transaction Numbers in the Nominal Ledger report, the Transaction record will open.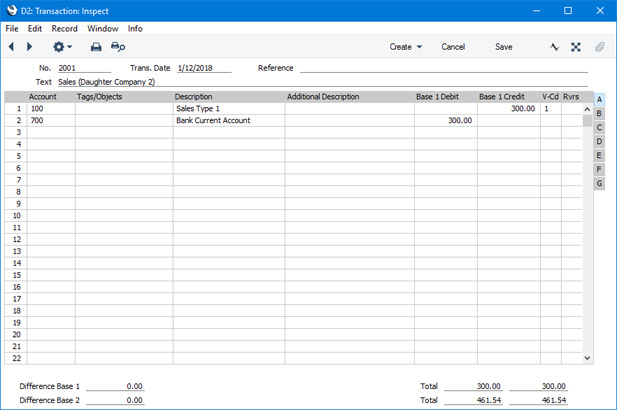 ---
Reports in the Consolidation module: