HansaManuals Home >> Standard ERP >> System >> Settings
Previous Next Entire Chapter in Printable Form Search
This text refers to program version 8.4
Weeks
This page describes the Weeks setting in the System module.
---

The Weeks setting is where you should define the Week Numbers that are shown in the six-monthly and monthly Calendar views and the Resource Planner. Week Numbers can vary from country to country and depending on when the year started.

Click the [Settings] button in the Master Control panel or select 'Settings' from the File menu to open the 'Settings' list. Double-click 'Weeks' in the list. The 'Weeks: Browse' window lists the records that have already been entered: double-click one to modify it or click [New] to create a new record.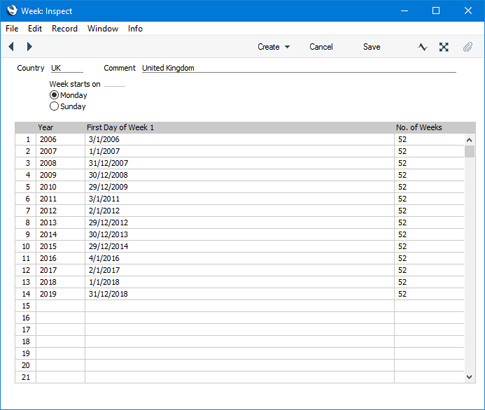 Usually you will only need one record in this setting. The Country in this record should be the Country specified in the
Company Info
setting. Complete the grid for each year of use as shown in the illustration (there is no need to have the years in order, but you should only enter each year once). Add new years to the matrix in the existing record as this becomes necessary.
If there is an up-to-date record in the Weeks setting with the correct Country, Week Numbers will be displayed in the six-monthly and monthly Calendar views and the Resource Planner: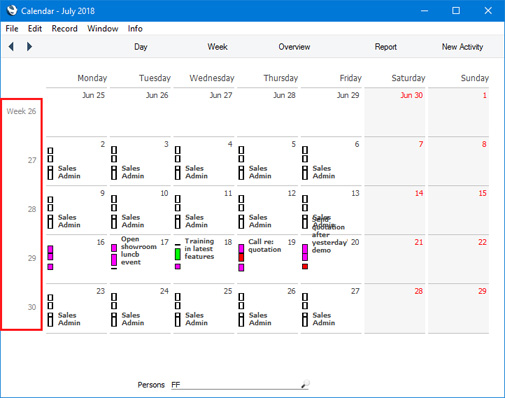 ---
Settings in the System module:

Go back to: